We offer a comprehensive reception service that integrates classic tasks with more complex ones. The growing demands of companies on the reception services require specialists who are familiar with technical systems, such as access control devices.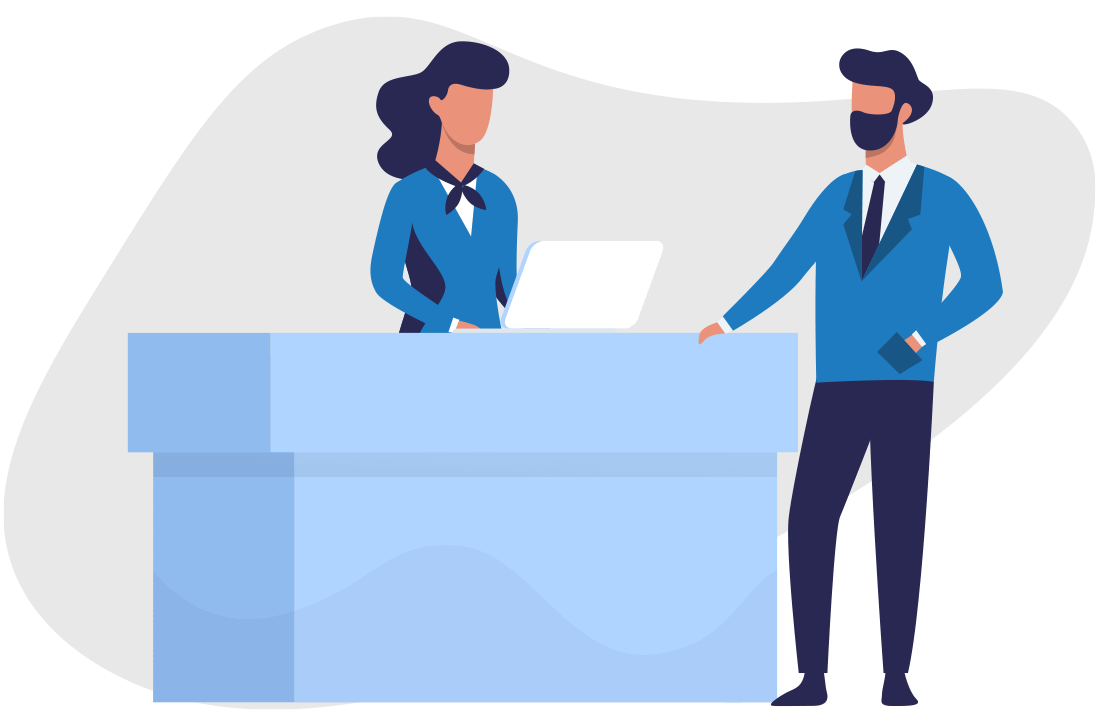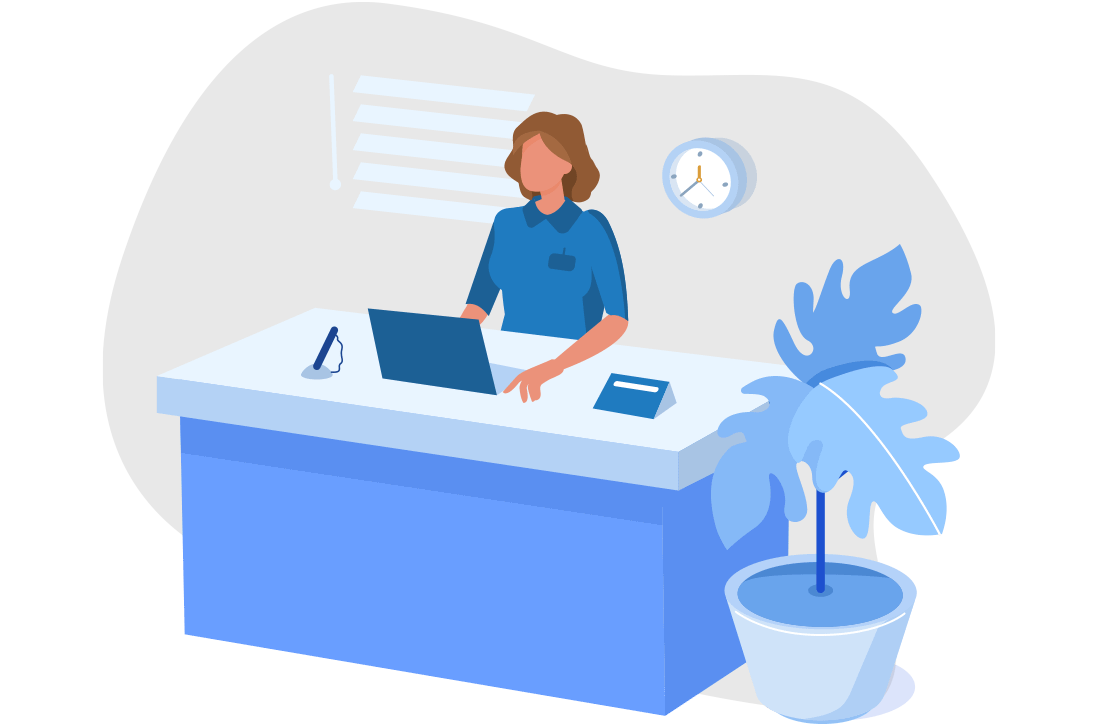 Your first impression is the last one. Make it a good one by hiring professional staff to represent your company at its best!
Let's set up a free consultation!
Our employees are there for you and will be happy to answer all your questions.
Frequently asked Questions
For the reception service, the main task is to receive, look after and pass on external persons. The reception is a kind of figurehead for the company, as the reception staff are predominantly the first employees to meet outside people.
Care must be taken to ensure that the satisfaction of customers and visitors is combined with compliance with security standards. Even waiting while a visitor ID is issued, for example, can prove the situation negatively.
The reception service is not only responsible for logging the arrival of visitors and suppliers, but also their departure. This ensures that an overview of the whereabouts of all persons in the plant and in the buildings is always ensured.
The connection between customer satisfaction and security measures poses a particular challenge to the receptionist. Therefore, certain aspects should always be observed by security personnel.
These would e.g. ensure absolute cleanliness in the reception area and the wearing of clean and correct uniforms. Foreign language skills are also of great help here.
The guests should always be greeted in a friendly manner and receive the undivided attention of the employee. In order to prevent misunderstandings, it is essential that the security personnel fully comply with the security regulations
Furthermore, the visitor should be asked enough questions so that they are forwarded to the right place in the company.
The reception service is responsible for always giving the visitor the feeling that he is a guest and therefore welcome.